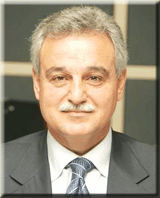 We are pleased to meet you again to present the financial and operational achievements of year 2019, as the Company was successful in realizing several crucial achievements that would not have been possible without your confidence, faith and investment in Palestine Electric Company.
The Company's financial statements of 2019 indicate that it has achieved tangible growth in its various financial indicators, where it has successfully achieved a profit of US$ 12,450,448 which contributed to the growth of the company's assets and shareholders' equity. In addition, the Company's share has also gained the confidence of several shareholders to continue its active trading and to be closed at US$ 1.53, which is 12.5% higher than the closing price at end of 2018.
We have been able to collect an important part of the outstanding receivables due from PENRA, this enabled the company to secure necessary liquidity to fulfill its financial obligations and carry out its duties. We are working closely with all PNA related authorities to confirm their commitment to transfer the monthly capacity payments on a regular basis.
The Company has been successful in realizing many important operational achievements, which contributed to continuing its operations at high efficiency levels. Technical teams have carried out the required periodic maintenance work according to the approved plans and schedules. The Company has reached the highest generating capacity during the year due to stability of fuel supply along with the capability of the power plant to operate at full capacity, moreover, efforts have been successful in upgrading the fuel storage capacity by two new fuel tanks with total capacity of 2 million liters, while active and collaborative work is underway to build a new tank with a capacity of 10 million liters. Upon completion, the issue of shortage in storage capacity, which resulted from the destruction of fuel tanks during the last war on Gaza in year 2014, will have been successfully addressed.
Since its inception, the Company considers its staff as the most valuable source for its success, therefore it continually invests in creating equal job opportunities and effective developments programs. Today, we are proud that our human capital owns the expertise in management, operation and maintenance of power plants, which largely contributes to achieving its goals.
Finally, allow me to extend our profound gratitude to the Board of Directors for their continued trust and support to the Executive Management. I also would like to thank all our professional staff for their dedication and commitment in performing their duties and responsibilities.
Walid Salman
Vice Chairman & Executive Managing Director/p>