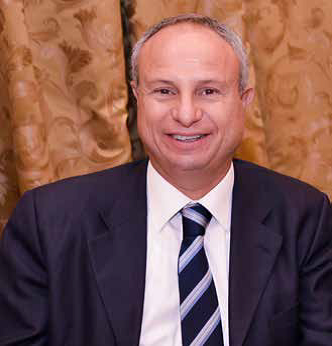 Dear Valued Shareholders,
On behalf of myself and members of the Board of Directors, we welcome all of our shareholders who have invested in our company. I would like to assure all of you that we carry out this mission with intensive efforts and dedication to maintain the performance and progress of the company.
During 2017, the political situation was full of different challenges that impacted the economic performance of the country. We hope that all efforts will be concentrated in arranging the Palestinian internal house and to achieve a full reconciliation in order to start in the reconstruction of the Gaza Strip and rehabilitation of the destroyed infrastructure. It is important that the intensity of the efforts and endeavors continue towards investing and developing in the national economy in order to build our independent state, with Jerusalem as its capital.
We are working hard to ensure that our company plays a vital role in developing the Palestinian National Economy and its growth. Based on our belief in our national responsibility towards our people in the Gaza Strip, we will spare no effort to provide all our capabilities and experiences in order to reach the appropriate and practical solutions to end the electricity crisis in Gaza in full coordination and cooperation with the Palestinian Government and Palestinian Energy and Natural Resources Authority (PENRA).
We cannot deny that we are facing great challenges, but we work hard to overcome them. Our focus is on maintaining the continuity of the company in performing its mission and providing all possible resources for our team to accomplish their tasks in the best possible manner.
I assure all our shareholders that their interests are at the center of our attention and we continue to achieve good and acceptable results. In order to meet our desired targets, we are in contact with all concerned parties, political and technical, in order to guarantee the rights of our shareholders and to maintain the successful continuity of the company.
Finally, on behalf of myself and my colleagues in the Board of Directors, we extend our appreciation and gratitude to our shareholders for their continued support and confidence in the company. I also extend my thanks and appreciation to the Executive Management and all the staff working in the company for their diligent efforts in the company's success.
Samer Khoury
Chairman of the Board of Director's