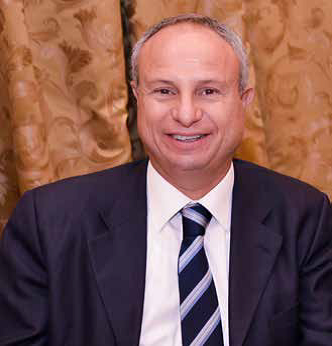 Dear Shareholders,
We are pleased to meet you again to review the Company's results for 2018. On behalf of myself and members of the Board of Directors we welcome all of our shareholders who invested in this Company. I would like to assure you all that we are proceeding forward with intensive efforts to maintain the performance and progress of the Company in light of the complex investment environment because we believe in the importance of contributing effectively to the Palestinian National economy and creating job opportunities for our people in the Gaza Strip.
In spite of the general political and economic circumstances, the Company has been able to enhance its financial and operational performance for the year 2018. It has achieved satisfactory returns that contributed to the growth of our shareholders' equity. This would not have been achieved without your trust and confidence in PEC, as one of the leading strategic and national investments.
In line with our national responsibility, we are always keen to protect the rights of our shareholders in this strategic project and provide full support to the executive management and our operational team to carry out their duties in the best possible manner.
We are in continuous contact with the Palestinian Government and Palestinian Energy and Natural Resources Authority (PENRA) in order to find the appropriate solutions to overcome all obstacles and execute the necessary plans to expand the power plant and use natural gas as a primary source of fuel. This will have a positive impact on all aspects financially and technically and greatly benefit our people in the Gaza Strip.
On behalf of myself and my colleagues in the Board of Directors, we extend our gratitude to our shareholders for their confidence and investment in the Company. I also extend my appreciation to the Executive Management and all the staff working in the Company for their dedication, commitment and hard work to maintain the Company's position and ensure it meets the future challenges.
Samer Khoury
Chairman of the Board of Director's