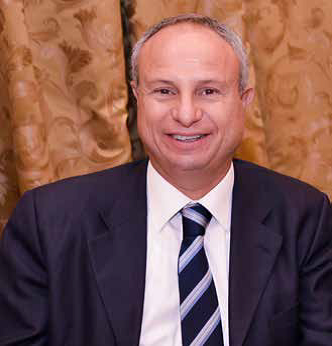 Dear Shareholders,
On behalf of myself and my colleagues in the Board of Directors, we welcome you to the eighteenth ordinary general assembly meeting amidst these unprecedented circumstances that ravaged the world. We hope that this pandemic will end soon allowing us to return back to our normal lives.
Since the beginning of 2020, we have been impacted by the COVID-19 pandemic which had severe repercussions on the national and global level. The Palestinian Government has undertaken stringent measures to prevent the spread of the virus which forced them declaring a state of emergency which led to the closure of all Governorates and the imposing of restrictions on movement. This had a negative impact on the economic and social environments across the country. To combat the hardships of COVID-19 and attend to the wellbeing of our fellow citizens, we intensified our community and social contributions across various segments of the Palestinian society.
Despite these circumstances, the Company was able to manage its financial situation and maintain good operational performance throughout the year which allowed for the continued growth of our shareholders' equity. This would not have been achieved without your trust and confidence.
One of our main concerns is to ensure the sustainability of electricity supplies to the people of Gaza. As such, the Company has been working diligently in full coordination with all relevant parties to overcome all obstacles to execute the necessary plans to expand the power plant and use natural gas as a primary source of fuel. It is important that we acknowledge the efforts and cooperation of the Palestinian Government and the Palestinian Energy and Natural Resources Authority (PENRA) which is highly appreciated. Accomplishing this will contribute to solving the electricity crisis in Gaza and reduce the burden off the Palestinian people.
On behalf of the Board of Directors, we wish to thank and acknowledge the dedication, commitment and hard work of the Executive Management and the entire staff working in the Company which allow us to achieve the Company's goals and fulfill its mission.
In closing, the support that our shareholders have invested in us cannot go unnoticed. We extend our sincerest appreciation and gratitude to all our shareholders for their continued confidence and trust in Palestine Electric Company.
Samer Khoury
Chairman of the Board of Director's